Budget 2015: Neutral budget for housing
---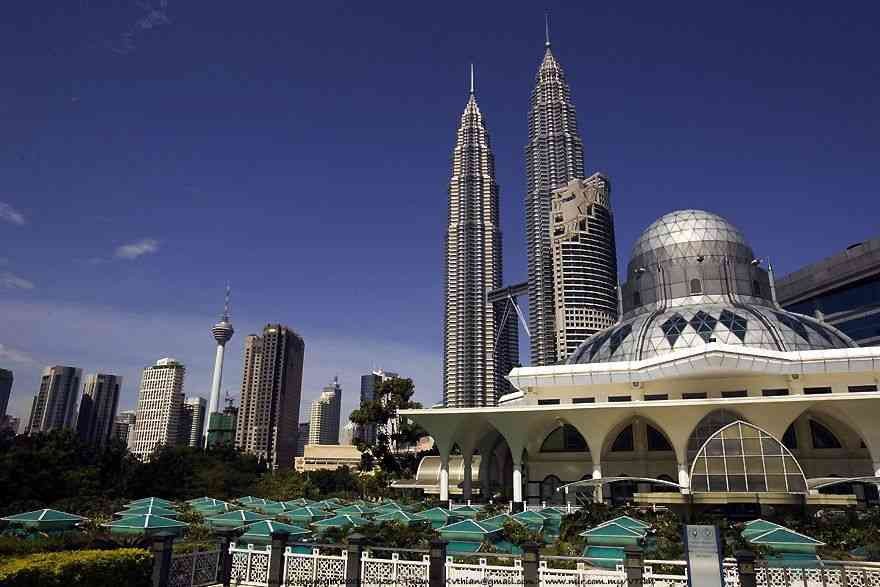 KUALA LUMPUR, OCT 11:
Measures for the property sector under Budget 2015 were described as "rather mute" by industry players who voiced their disappointment on the absence of stronger measures to lift the soft market sentiment since market cooling measures were introduced in January.

However, incentives extended to first-time house buyers have given hope to developers of greater activities in the housing sector.

Association of Valuers, Property Managers, Estate Agents and Property Consultants in the Private Sector, Malaysia (PEPS) president Datuk Siders Sittampalam said industry players were disappointed with the absence of incentives for private developers to build affordable housing units priced around RM300,000 to RM400,000.

Siders, who is also PPC International Sdn Bhd managing director, said to meet the high demand for affordable housing, there should be some form of tax incentives extended to developers to help complement the efforts by the various Government agencies tasked with building enough affordable housing for the people.

"As for incentives for first-time house buyers, full exemption of stamp duty will be more effective to help them out in view of the escalated price of houses especially in the Klang Valley, Penang and Johor," Siders said.

Meanwhile the rent to own schemes will help those in the lower income group to be able to afford a house of their own, Siders said, adding that more such schemes should be built.

CB Richard Ellis Malaysia group executive director Paul Khong lamented there were no major goodies for the overall property sector. "There is no change to the real property gains tax for 2015 and the developer interest bearing scheme is still not allowed," Khong said.

Although the budget has addressed the needs of first-time house buyers, he said this was capped at RM500,000 and below.

"It would be better if the needs of the first time home buyers in the Klang Valley, Johor and Penang be given a higher limit as most properties are generally above this pricing in those states."

Khong said Prima Housing was well provided for in the budget with 80,000 units coming through for 2015, Jabatan Perumahan Negara would provide another 26,000, and Syarikat Perumahan Negara Bhd (SPNB) 37,000 units.

Affordable housing totalling 223,000 units from both government and private sectors will obviously help ease housing needs in the lower segments in the next few years, he added.

Meanwhile, the "Youth Housing Scheme" to assist the lower and mid-income segments of the society would bring some joy to the people, which together with the RM200 financial allowance, full 100% loan value and 50% discount on stamp duty on loan and transfer agreements would come in handy espcially for those who qualify and are selected.

Mah Sing Group Bhd group managing director Tan Sri Leong Hoy Kum said first time house owners were offered "plenty of goodies" in Budget 2015, including RM200 monthly financial assistance from the government to help with monthly installments, 50% stamp duty exemption on transfer documents and loan agreements, as well as a 10% loan guarantee to obtain 100% financing.

House buyers can also withdraw from their EPF Account 2 to top up their monthly instalment.

"The 50% stamp duty exemption for properties up to RM500,000 until 31 December, 2016 on the instruments of transfer and loan agreements of up to RM500,000 will help to reduce the transaction cost of home ownership," he told StarBizWeek. Leong said the sustained commitment by the Government to go ahead with upgrading the nation's public transport network including the LRT 3 project linking Bandar Utama to Shah Alam and Klang will benefit the company's new development in Shah Alam, and the construction of the second MRT Line will greatly improve public transportation.

Leong said the Youth Housing Scheme which is a smart partnership between the Government, Bank Simpanan Rakyat, EPF and Cagamas, will increase home ownership.

"This will directly benefit Mah Sing as 70% of our buyers are aged 40 years and below," Leong added.

See Hoy Chan Holdings Group director Tan Sri Teo Chiang Kok lauded the budget allocations for infrastructure describing it as "the key to spur more rapid development".

The implementation of these mega infrastructure projects will create a very significant multiplier effect to sustain the growth of the economy in the face of challenges in other sectors like housing and property developments, retail and hospitality industries. They will create a vibrant economy from the trickle down effect and create wealth which will translate to more demand for housing and property investments eventually, Teo added.
---
Source: The Star Online