Premier property showcase
---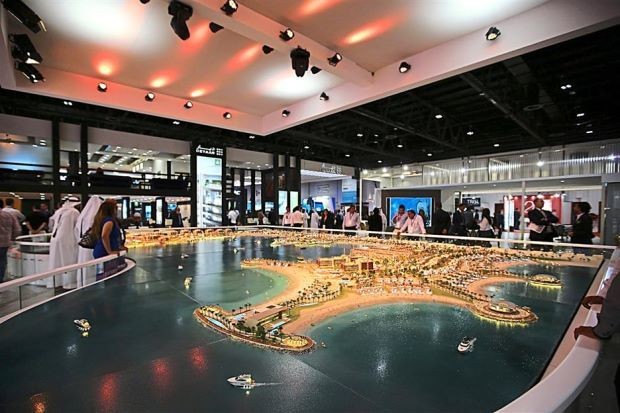 KUALA LUMPUR, OCT 17:
THE ORGANISER of the Cityscape property events, Informa Exhibitions, has announced that the latest edition of the world's largest portfolio of real estate investment and development events will be held in Malaysia.

The inaugural launch of Cityscape Malaysia 2015 is slated for Feb 4 to 6 next year at the Kuala Lumpur Convention Centre.

Supported by the Ministry of Tourism and Culture Malaysia and Malaysia Convention and Exhibition Bureau (MyCEB), Cityscape Malaysia is an event that will put the Malaysian real estate market into international focus and aid foreign direct investment as well as domestic investment.

Cityscape was incepted in Dubai, a mecca of iconic and innovative property development. Since its launch in 2002, Cityscape has now become world renowned for property development showcases, facilitation of business opportunities and investments, and networking for the real estate movers and shakers. It has since expanded its event editions to Abu Dhabi, Egypt, Riyadh, Jeddah, Qatar, Kuwait, Latin America, the US and Asia.

Since its launch, Cityscape has welcomed over 400,000 real estate professionals and investors from over 160 countries through its doors. Cityscape Malaysia 2015 is being held for the first time in Malaysia and is the only annual meeting point for governmental authorities, key investors and developers, consultants, architects, designers and other real estate professionals to drive growth in Malaysia's real estate market.

"Informa has been organising Cityscape in countries where real estate plays a significant role in the growth of the economy. The level of interest in our inaugural event in Malaysia has been very positive, and I would like to thank the real estate community for their support for the event as well as key government organisations, such as the Malaysia Tourism and Culture Ministry, and MyCEB," said Group Director of Informa Exhibitions Deep Marwaha,

Exhibitors who have confirmed their participation at Cityscape Malaysia are the country's largest real estate developers, including SP Setia Bhd, UEM Surise Bhd and Eco World Development Sdn Bhd.

"Malaysia is home to a number of spawning developments, interesting concepts with trend setting architectural and landscaping designs as well as developments incorporating eco friendliness, lifestyle living, technological advances and security measures, whether in residential or commercial properties. Cityscape Malaysia will shine a spotlight on these developments.

The event will serve as a platform for developers, real estate professionals, investors and property buyers to meet and evaluate business opportunities," he added.

Besides the exhibition, Cityscape Malaysia 2015 will play host to a plethora of knowledge-sharing and networking events including the Malaysia Real Estate Summit, the Islamic Property Finance Forum, and a series of investor round tables.

Cityscape Malaysia is organised for local and international participants and attendees from real estate developers to institutional investors, financiers, investment promotion agencies, real estate service and solutions providers, urban planners, architects and designers and property buyers. Cityscape Malaysia is supported by the Ministry of Tourism and Culture Malaysia, MyCEB, and Visit Malaysia Year 2014, with IQI as Silver Sponsor and is expected to attract over 5,000 participants and 70 exhibitors.
---
Source: The Star Online