Demographia: Malaysia's residential housing market 'severely unaffordable'
---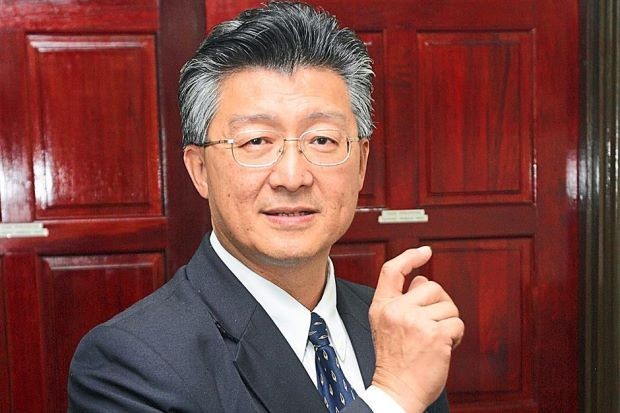 KUALA LUMPUR, OCT 25:
WHEN middle income professionals are unable to afford their own home based on a single income and have to team up with either a spouse or another person to qualify for a mortgage loan, then it is a sign that the unaffordability of our housing market has become critical.

A finding by US-based urban development researcher Demographia reveals Malaysia's residential housing market is "severely unaffordable", even more out of reach than residents in Singapore, Japan and the United States.

Demographia's finding, cited by Singapore's Straits Times in a report on Oct 14, rates housing as severely unffordable if the median of house price to annual income is 5.1 times.

Malaysia clocked in at 5.5 times, showing many Malaysians continue to be locked out of the housing market, compared with Singapore's 5.1 times, while the United States' and Japan's housing markets were found to be "moderately unaffordable".

Public interest group, National House Buyers Association (HBA) honorary secretary-general Chang Kim Loong says Demographia's report supports HBA's own finding that house prices, especially in the urban and sub-urban areas, have risen beyond the reach of many average Malaysians.

"For the past few years, HBA has sounded the alarm on the risk of a "homeless generation" made up of a growing number of young Malaysians especially the lower and middle income groups who are unable to afford their own home. When this homeless group grows in number, it can give rise to many other social problems," he warns.

Siva: 'The fact that salaries have not kept up with the upswing in property prices have further worsened ... the situation.'
Chang says when even middle income professionals are unable to afford their own home based on a single income, the situation has become critical.

He says unless one is willing to be tied down by a long-term or back-breaking mortgage or mortgages, the high residential prices have rendered buying a house an increasingly uphill task, if not an impossible feat for the many lower income and average Malaysians.

"The skyrocketed prices have driven house buyers to take back breaking mortgages and many needed to combine their income in order to qualify for a mortgage, thus leaving them with very little or no savings after paying the monthly instalments and other basic necessities.

"This will place families at risk as they could fall into a deficit situation if any sudden emergencies happen to either of the borrowers," Chang says.

He points out the possibility that in the event these borrowers cannot afford to pay their instalments and the banks are forced to auction off their properties, "there is a risk of a property bubble bursting, just like what happened during the sub-prime financial crisis in the US."

"The borrowers and their dependents will also be faced with financial and emotional crisis that befalls their foreclosed property. Foreclosures can devastate a family's economic and social standing, leaving them poorer instead," Chang laments.

Chang says just six years ago it was still possible for a single middle level manager earning RM5,000 a month to buy a new double-storey link house in Kajang for less than RM250,000, and for a single executive earning RM3,000 a month to buy a new condominium in the Old Klang Road area for about RM200,000.

"Today, a new house in Kajang are in excess of RM700,000 but a middle level manager is just earning RM6,000 or thereabout a month. Recent launches of condominiums around Old Klang Road area are in excess of RM600,000, while the average salaries of executives are still around RM3,500 a month," he laments.

He believes the maximum price that households with an monthly income of RM10,000 should purchase is only RM360,000 (RM120,000 x 3x).

"HBA has always stressed that affordable housing should be priced around RM150,000 to RM300,000, and not more then RM400,000 even for prime locations. Given that annual household income uses the assumption of two working spouses, there is a critical need for properties priced at RM150,000 to cater to single families and adults.

"We urge the government to further lower the threshold of affordable house price to between RM150,000 and RM300,000, and not more than RM400,00 even for prime locations," Chang adds.

Chang says these houses, with minimum built-up of 800 sq ft and three bedrooms, need not come with fanciful finishing, but have just the bare necessities for a family's comfort.

Stemming the greed

Malaysian Institute of Estate Agents (MIEA) president Siva Shanker concurs that the unaffordability housing issue has become critical over the past three to four years due to the sharp upswing in house prices.

"It was driven by the low entry costs with schemes such as no need for downpayment, developer interest bearing schemes and free stamp duty and legal fees, Although the Government has introduced various cooling measures and more responsible bank lending guidelines which has brought down the number of housing transactions, prices or value of houses still remain high.

"The fact that salaries have not kept up with the upswing in property prices have further worsened the unaffordability situation," Siva explains.

HBA's Chang points out the risks posed by "Investors' Clubs" or "Millionaires Clubs" which are basically syndicated speculators incorporated by some ingenious individuals.

"They work in cahoot with developers, valuers and banks. Speculative buyers may be caught by the latest round of cooling measures. How the situation will pan out will depend on the holding capability of these speculators of which most of them may not have. Come hand-over time when it is time for these "investors" to flip their purchases, there may be a shortage of buyers for these properties, most of which were transacted at inflated and not real market value prices," he warns.

Siva opines that the imposition of real property gains tax (RPGT) to tax gains from property transactions should be counted from the date of completion of the property and not from the signing of the sale and purchase agreement as what is being practised now.

This is given that it takes three years for high-rise residences to be delivered to buyers upon the signing of the sale and purchase agreement, and two years for landed property. Chang says the severity of the housing crisis for many Malaysians today calls for a workable housing delivery model to be put into action urgently before the problem spills over and cause more social problems in the country.

Housing the people has to be made the top thrust of the government and all possible measures need to be put to work fast and bottlenecks must be promptly addressed.

He says much more can be done to ensure a sustainable and orderly housing market for the people, stressing that holistic and concerted efforts need to be adopted.

"However, very often policies adopted are more for political expediency rather than for the betterment of the people.

"We need a single umbrella to monitor, regulate and police the performance of the various agencies that are entrusted with the role to ensure affordable housing index are met and properly distributed to the deserving ones. They must build the right quantity of the right property, at the right location, for the right populace, and at the right price.

"There must be full transparency on the location, number of units, registration and balloting process to ensure fairness to all eligible buyers," Chang stresses.

A single database will enable individuals to learn about the availability of the affordable housing in their communities or in the communities they planned to move to, and understand financing options avail to them.

Siva also calls for a central planning and delivery agency to plan and coordinate all the affordable housing needs of the people.

"The whole process should be totally transparent with a master registry to record all the database of applicants and successful candidates. There should also be a moratorium period of up to 10 years to ensure that the successful candidates offered these affordable housing will not be able to dispose these homes for quick profit.

"The federal and state governments should provide the land and other forms of incentives to encourage private developers to lend their support for these affordable housing schemes," Siva says.

Chang agrees that giving incentives to developers that build affordable housing will motivate them to throw in their support to build more of such housing units, adding that building up the infrastructure connectivity to the still relatively undeveloped areas will make these places more accessible and improve demand for property in those places.

"HBA has proposed to the government to take the lead by unlocking more of its vast land banks to build affordable housing for the people.

"The reason why developers are not chipping in to build more affordable housing units is because of the so-called profit maximisation by industry players. It is either high-rise multiple hundred units or high-end luxury units. Very often it is a combination of both - luxurious high-end units.I have not heard of developers building single-storey terrace houses that were so prevalent in the past. Developers are refusing to build such price and low margin items and will rather focus on higher margin items. With land being a scarce resource, developers will maximise the value of their land banks.

"If the land comes from the federal and state governments, private developers will be more willing to throw in their support to develop affordable housing for those in need," Chang concludes.
---
Source: The Star Online