Towers A & B at Kuchai Sentral Phase 1 topped out with 95 pct units sold
---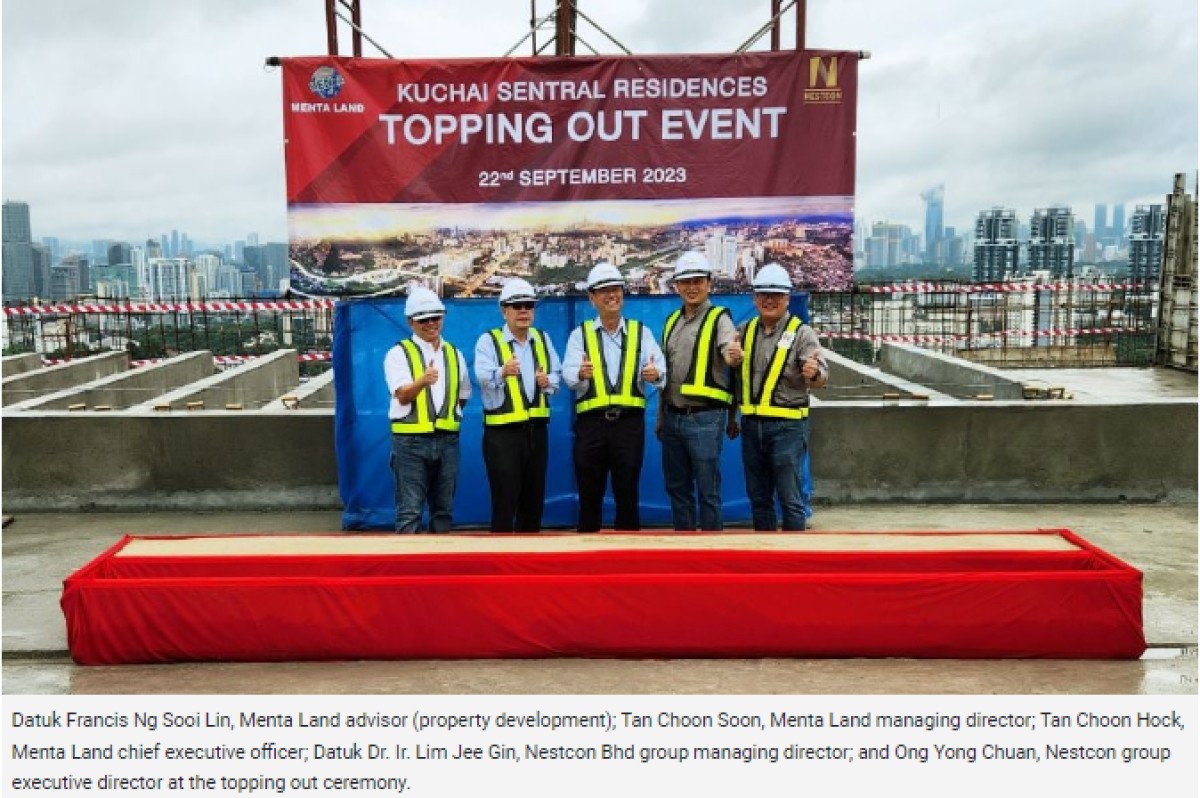 KUALA LUMPUR: Altimas Sdn Bhd, a Menta Land-managed company, has completed the structural work for Towers A and B at Kuchai Sentral Phase 1 in Kuchai Lama.

A topping-out ceremony was held on the building's rooftop at level 42 recently.

Kuchai Sentral, with a gross development value (GDV) of RM1.4 billion, consists of four residential towers ranging in height from 38 to 42 stories and a net lettable area of 80,756 square feet, developed in two phases.

Phase 1 consists of two residential towers (Towers A and B) with 941 residences and 40 duplexes perched atop an elevated car park podium, the two bottom levels of which will house a retail component with 45 lots.

The residences are available in four different layouts, ranging from 656 to 1,312 square feet. The duplexes are 714 square feet in size.

Menta launched the residential units in Phase 1 in 2018. The prices ranged from RM414,867 (an average of RM611 per sq ft) to RM527,393 (an average of RM714 per sq ft).

Tan Choon Hock, Menta's chief executive officer, said that phase 1 will be completed by May 2024.

"This (the topping out) is a significant milestone for us. We have navigated through the Covid-19 challenges, continued the construction of phase 1, and achieved a favourable take-up rate of 95 per cent sales for 981 residential units," he said.

"We are gearing up to launch phase 2. Once the whole development is completed, there will be more than 2,000 resident parking bays and 1,000 public parking bays," he added.

Phase 2 features the other two residential towers, retail outlets, offices, and grocery space.
---
Source: NST.com.my